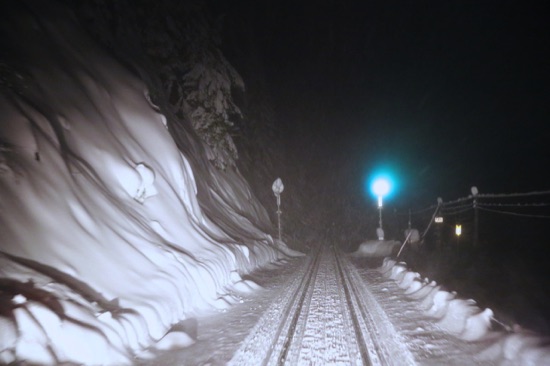 It's that time of year again, and we've been to Seattle and the Leavenworth Snow Trains, operated by Alki Tours. This year we're running our cars with full service. All through guests will have room accommodations in Silver Solarium, and unrestricted use of our two vista-domes. A limited number of day riders will be accommodated as well. There will be two options: Bay Area to Los Angeles, and Seattle to Portland/Eugene. Day riders will not have use of any of the sleeper rooms, but will enjoy the same meal and beverage service, and vista domes and lounges along with the longer-distance guests.
We depart Seattle on Amtrak's Coast Starlight 9:35 AM Dec 17, and arrive Los Angeles at 9:00 PM Dec 18.
Sorry, but we cannot accept overnight guests on Dec 16.
All meals will be prepared on board from fresh ingredients. Daily meals will include breakfast, lunch, afternoon hors d'Oeuvres and dinner. A late evening dessert will be available the first night.
Our bar, which features complimentary premium labels of beer, wine, and spirits, will be open until midnight.
Guests who purchased sleeping accommodations may stay aboard upon arrival in Los Angeles, if desired. We request that you vacate your room by 9:00 AM on Dec 19. Please be advised that during the night the train and private cars will move to the Amtrak yard, which is some distance away from Union Station. Taxi and ride sharing service is available from the yard to Union Station and other points.
The Leavenworth Snow Train is an experience not to be missed! The last train will depart Saturday, Dec 16. All guests receive a breakfast and supper, as well as complimentary hot and cold non-alcoholic beverages. Beer wine and spirits may be purchased in Amtrak's cafe/lounge car. You will have approximately 4 hours to explore the quaint ersatz Bavarian Alpine town that is Leavenworth. The town goes all out for Christmas, and visiting it during the holiday season has become a tradition for many thousands of Washingtonians.
Our dome cars provide the premium seating on the trains and sell out early. Contact Alki Tours and let them know you're leaving on the private cars. They'll do their best to secure the best accommodations on the Snow Train for you.
Accommodations:
Silver Solarium has bedrooms, a drawing room, and a stateroom. Each room has a restroom annex that includes a shower.
All overnight guests will be provided with cotton terrycloth robes for use while aboard. The other usual hotel amenities will also be provided.
Prices: Bedroom: $1,299/person double occupancy
Drawing Room: $1,649/person double occupancy
Stateroom: $1,649/person double occupancy
Bedroom ensuite: $1,949/person double occupancy
Single in a bedroom: $1,949
Day Rider, Oakland to Los Angeles: $299/person
Day Rider, Seattle to Eugene: $259/person.
Day Rider, Seattle to Portland: $179/person.
If demand warrants, we'll add Silver Rapids. Its accommodations include roomettes, double bedrooms, and bedrooms on suite. Price for a roomette would be $1,299/person if the car is in the consist.
Contact us by clicking HERE
California Zephyr Railcar Charters (714) 751-2032
I'll Be Home by Christmas!
December 17-18, 2017
Depart Seattle 9:35 AM Dec 17.
Arrive Los Angeles 9:00 PM Dec 18.
Contact us regarding intermediate boarding/detraining locations.